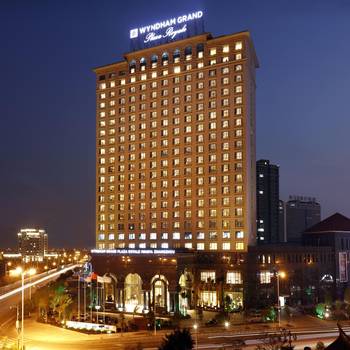 Opened in 2016, the Wyndham Grand Plaza Royale Mingfa Zhangzhou is a great accommodation choice in Zhangzhou. This property features Free in-room Wi-Fi.
Zhangzhou Railway Station is located approximately 7km away from this hotel.
When guests have some time on their hands they can make use of the onsite facilities. Travelers requiring pickup service can book this directly through the hotel. This Zhangzhou hotel provides free parking on site.
Germaphobes can rest easy - the level of cleanliness is highly rated at this hotel. For guests traveling on business, this hotel is consistently one of the most popular choices.